Join us for our next webinar - How to Get Ahead and Stay Ahead of Burnout on Tuesday 7th June May at 4 pm (BST) -->
Learn more ›
Platform
Platform overview
Solutions
Feature
Our daily check-in routine is an intuitive, quick and incredibly powerful way to understand your people and culture.
At the heart of what we do is our daily check-in routine. It's this feature that enables Harkn to provide the insights and understanding of experience, wellbeing, and culture that periodic evaluation alone cannot deliver.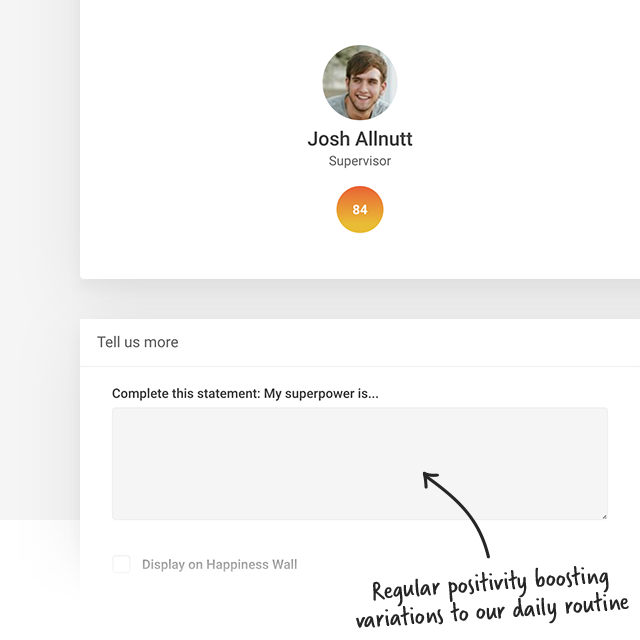 Boost positivity
Encourage positive reflection, envisaging and fun with our positive psychology backed prompts encouraging people to share strengths, happy memories, ambitions and positive events with their colleagues to boost relatedness, understanding and wellbeing across your team.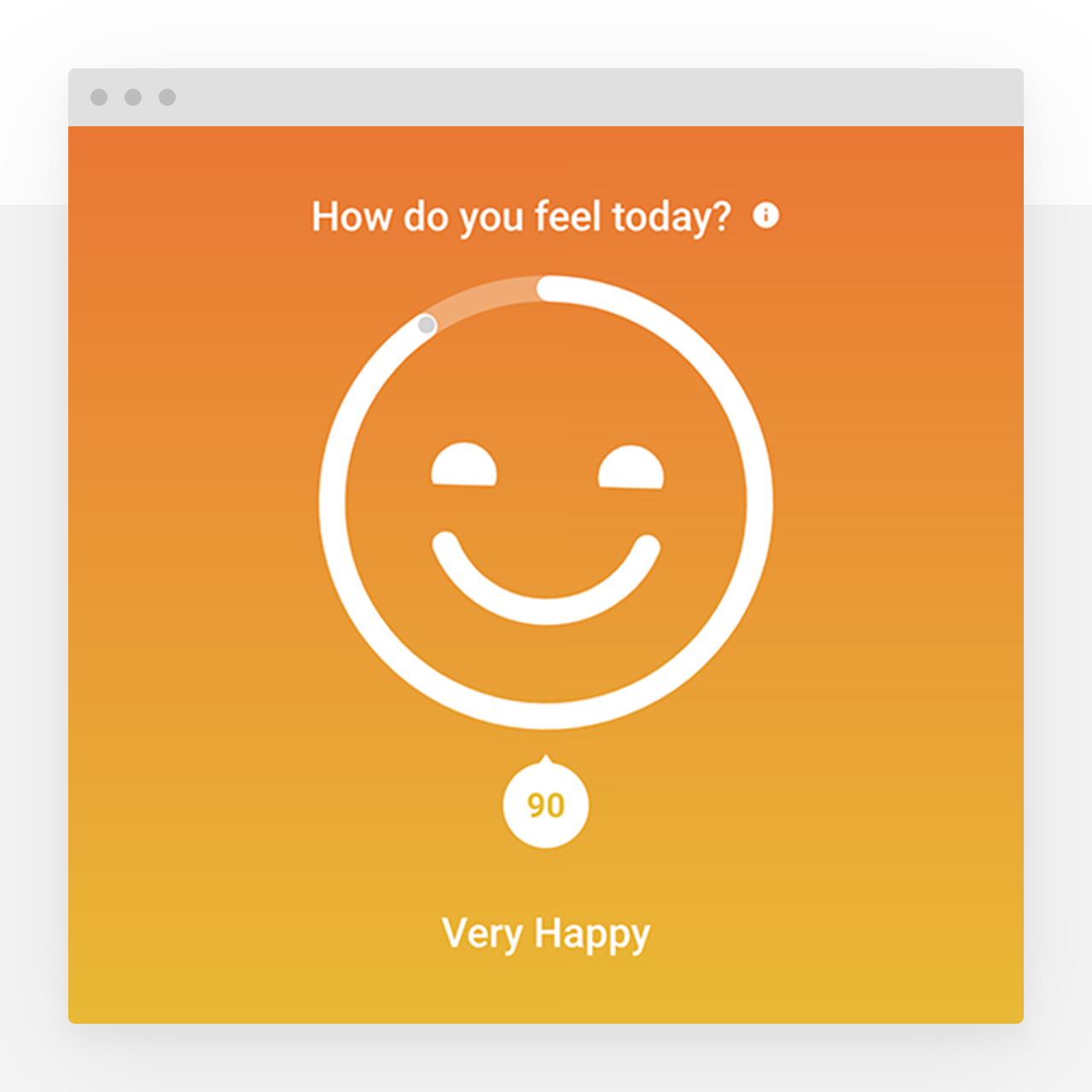 Support individual wellbeing
The daily check-in routine is great for your people too, encouraging a moment of self-reflection to notice
what's going on in their day.
Learn more →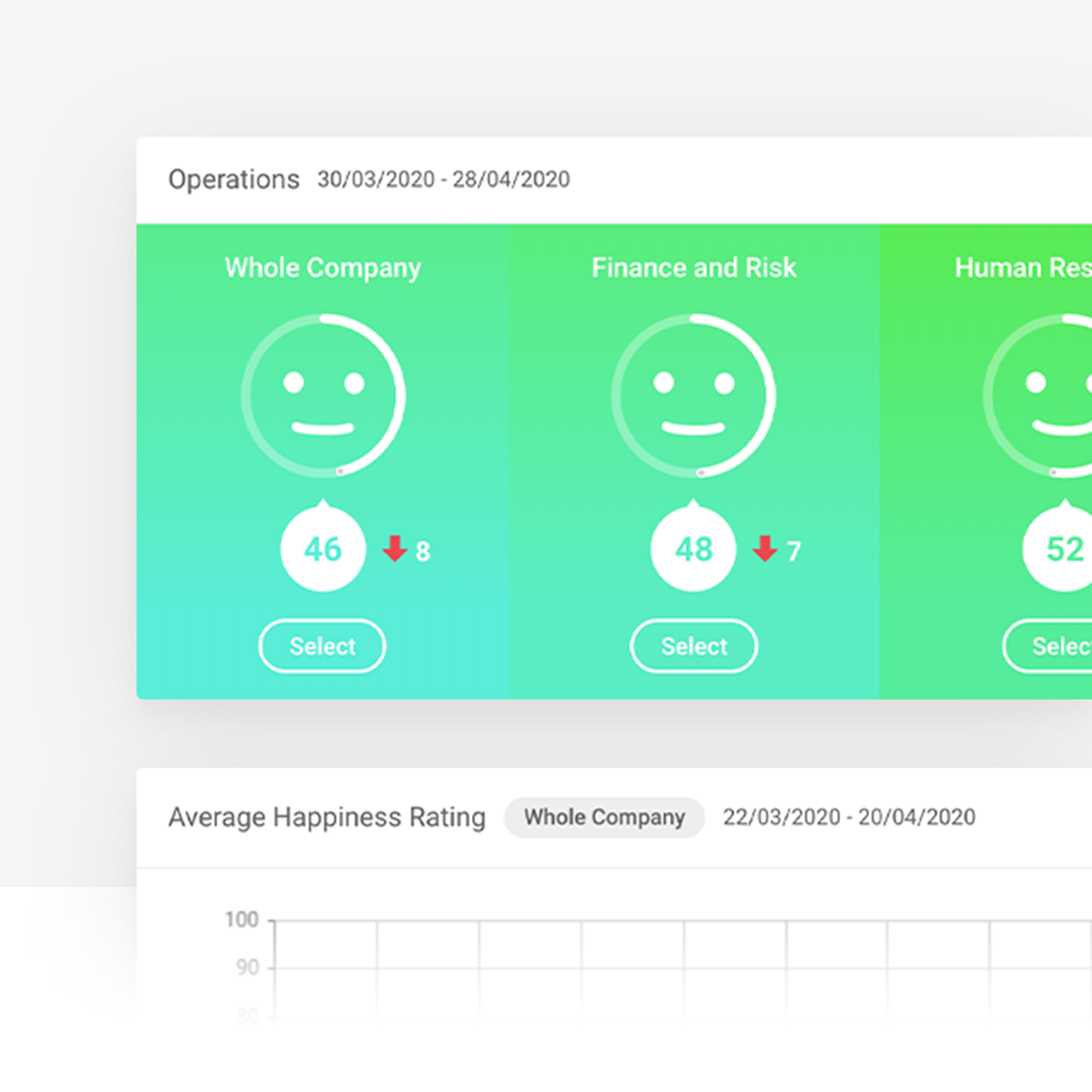 Powerful insights and data
Build a rich picture of how people in your company are feeling, what they're experiencing, and a true reflection of your organisational culture in the current context - in-the-moment, in real-time, over time, and through time.
Learn more →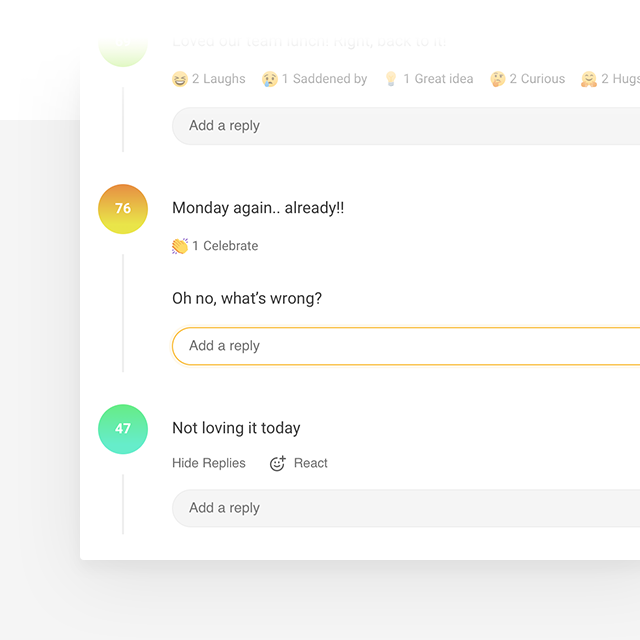 Build community and connection
Connecting around our successes and challenges in a safe way can bring your team together and
improve trust, belonging and belief.
Solutions
Designed with every user in mind
Team members
With your personal tracker and reflections tools, plus transparency of insights, there's much more to Harkn than typical feedback or survey tools... use it to improve your emotional intelligence or awareness, implement and track personal or team-based change and just to be more connected with your colleagues.
Learn more →
CEO/Leadership
In positions of such high responsibility you need high quality and reliable insights to inform your decisions. Harkn can provide the kind of insights that until now you've been missing, providing the assurance you need that your culture is what you believe it to be and heading in the direction you want.
Learn more →
Join our Community Zone to experience some of what Harkn offers for yourself. You'll enjoy access to the daily check-in routine, "The Wall", pulse surveys, dashboards, personal tracker, and our journaling tool, My Reflections.
Try it now