Next Event
22nd March - Hot Topics with Harkn - Change leadership and the emotions of change - with guest host Grace Judson
Find out more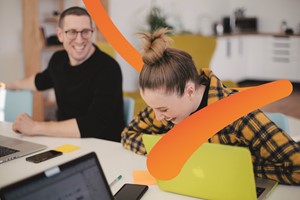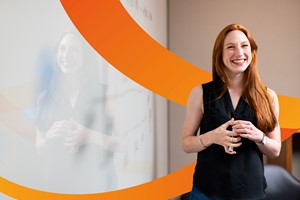 Where listening is just the beginning
Hear more of what matters
Harkn provides a safe environment where everyone has a voice. This means that people share things they otherwise wouldn't, giving you valuable insights into your people and their experiences at work.
See issues sooner
Harkn continuously monitors data for changes in patterns that suggest risk or concern, providing early warning signs on employees' wellbeing. Dashboards and live commentary will help you see wider concerns and trends within your teams.
Build engagement and trust
Traditional employee voice solutions (surveys) can make your people feel like their voice is not heard. Harkn helps you engage directly with one another, demonstrate listening, and build trust.
Harkn uses a simple and anonymous check-in routine to give everyone a voice and a safe way to use it, encouraging more of your people to speak freely about the things that matter to them.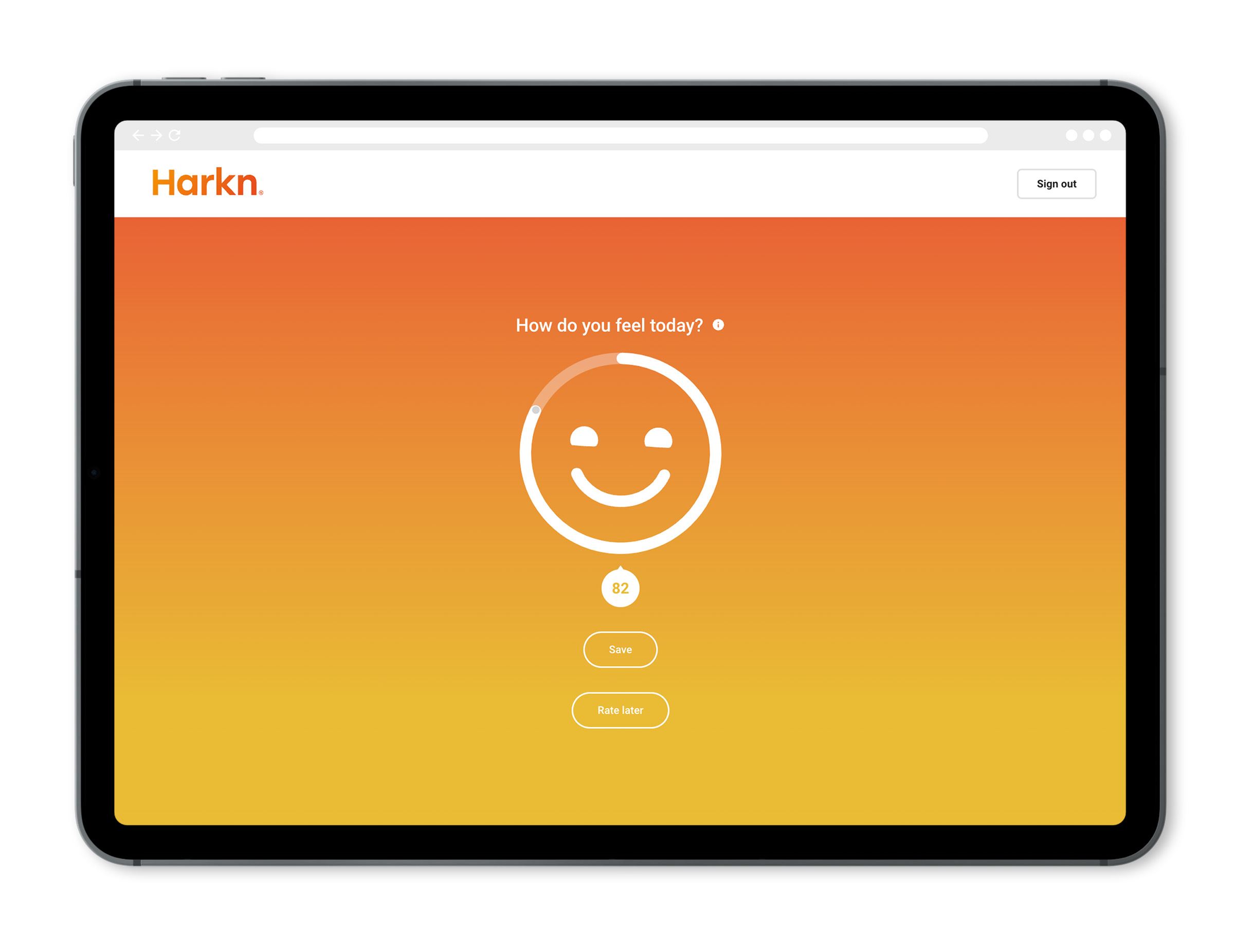 Simple Daily Check-In
Our daily check-in is simple, intuitive, takes seconds, and provides remarkable insight.
Harkn translates ratings into normalised expressions of the quality of people's days and displays them live (aggregated) in one of our many live dashboards.
Harkn also checks every rating for signs of decline or distress in individuals using a series of algorithms, creating an alert and a data package in our Wellbeing Centre where needed.
Freeform comments go to The Wall.
Learn more...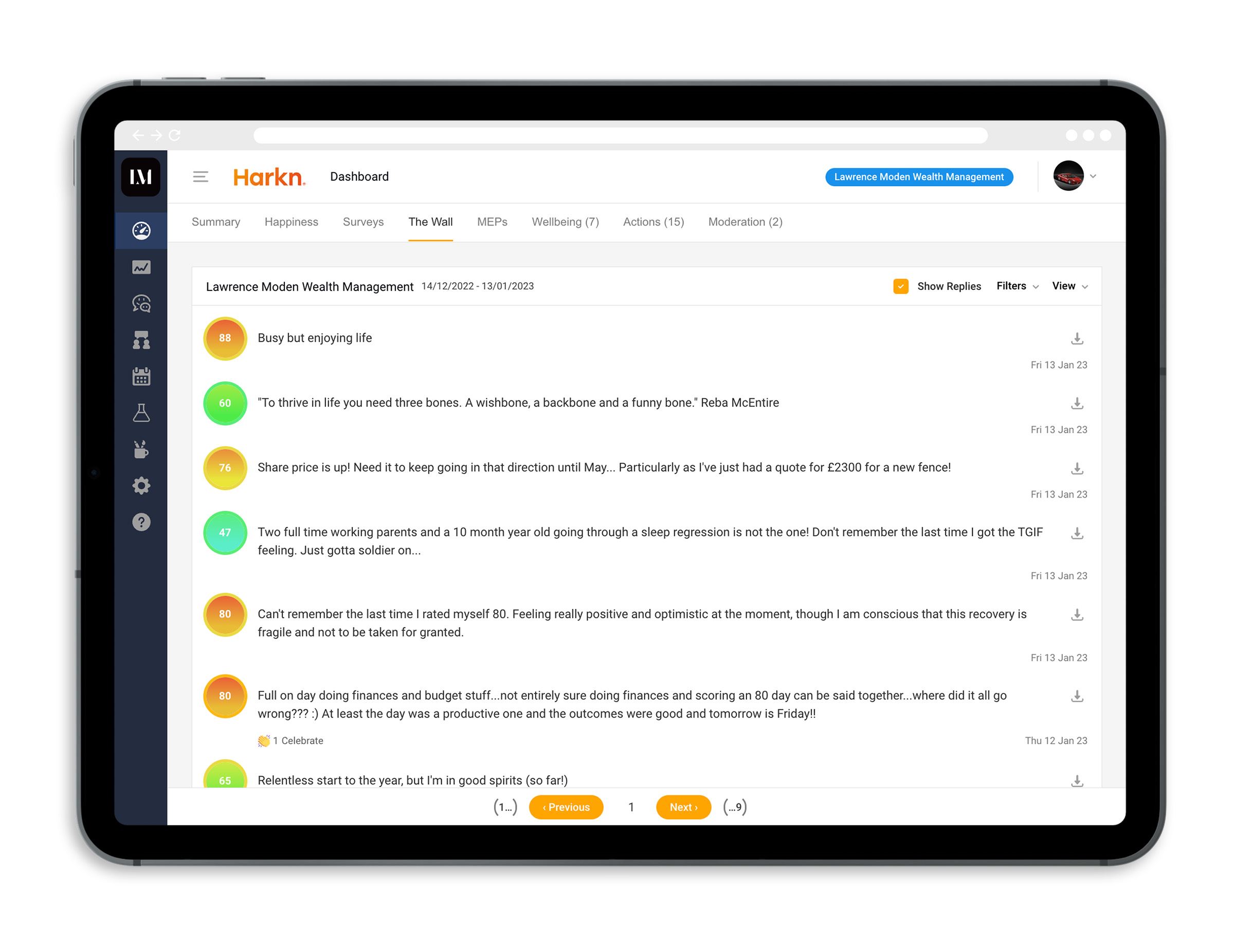 Live & Continuous Narrative
The Wall provides continuous insight into all aspects of day-to-day life in your company.
Protected by anonymity, people share their feedback, opinions, ideas, and experiences much more freely than they otherwise might.
It's fully interactive, enabling people at all levels of your organisation to highlight important matters, suggest actions, flag concerns about colleagues, and discuss critical issues.
Engage live with your people to let them know their voices have been heard.
Learn more...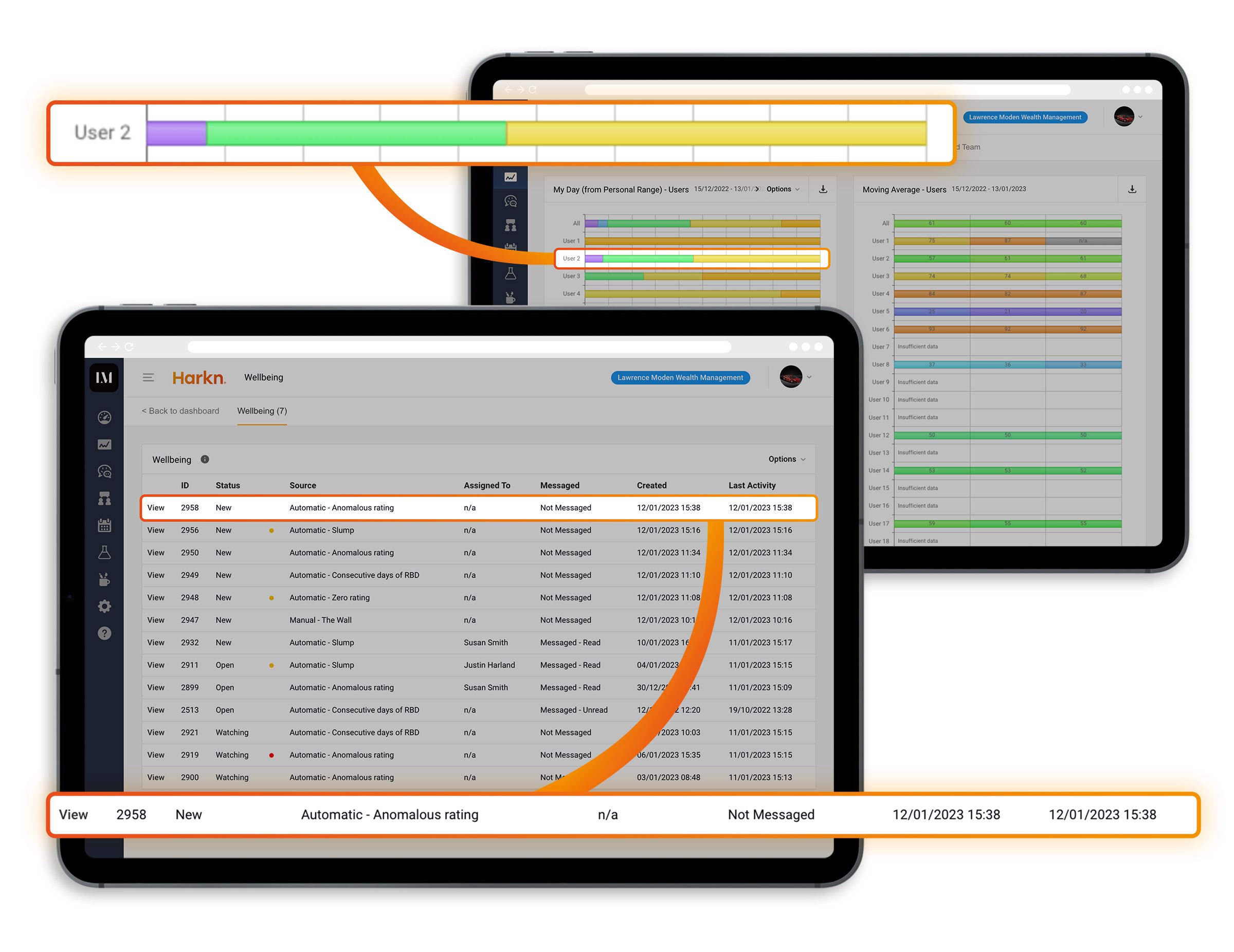 Totally Anonymous
Harkn uses anonymity to create the psychological safety required for employees to be open and share more.
Safety also results in people sharing critical information sooner, which helps your management to see issues before they become crises, and helps you protect your people from avoidable risks, like burnout. 
Post live questions on The Wall, or set up an anonymous focus group in our Team Rooms to get to the heart of sensitive issues facing your business.
There are many ways that real-time employee voice can benefit your business. That's why we've packaged our features into bundles to make it easier for you to pick the ones you need. 
Leadership Teams
Hear from your people first-hand
Live morale and motivation insights
Engage directly with your people
Understand how your decisions land
HR Teams
Live engagement data
Promote inclusion and equal voice
Smart wellbeing monitoring
Build psychological safety
Managers
Live and continuous motivation data
Ongoing wellbeing assurance
Stay connected with your team
Share your views safely
Team members
Stay connected with colleagues
Share your feedback safely
Support colleagues
Personal mood tracker
"Harkn allows the leadership team and myself to hear in real-time, daily, how our staff are feeling alongside the specific factors driving this. Having this cultural barometer is essential for all businesses where the people define the business success."

Mark Duckworth CEO, Schroders Personal Wealth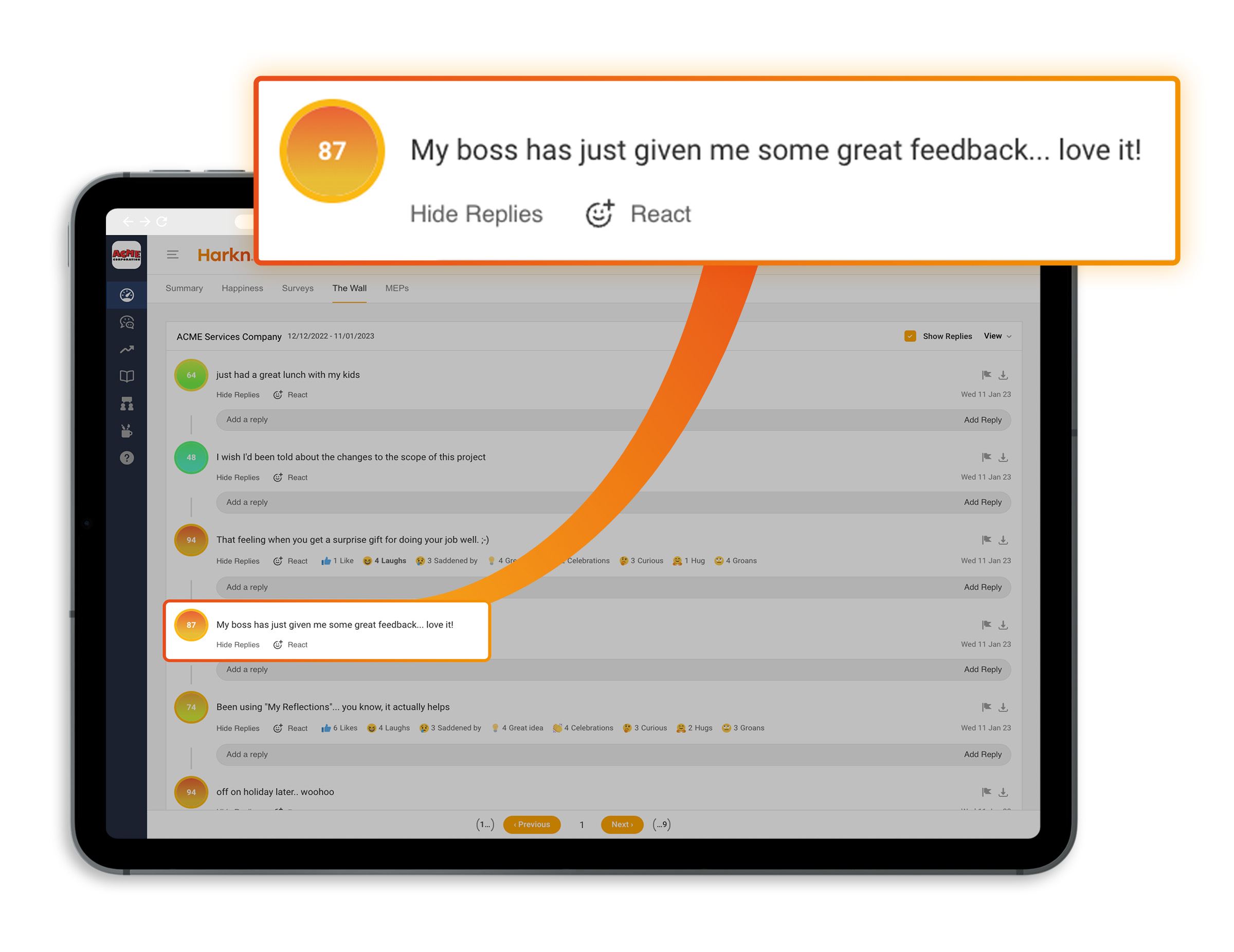 Feature focus
The Wall provides continuous insight into all aspects of day-to-day life in your company.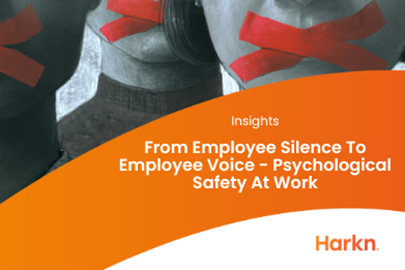 Decades of research into why employees fail to speak up at work has produced consistent results. Silence in hierarchies is instinctive and safe. Put simply, for most people at work, safe is better than sorry.
Why You Want to Hear the Positive Without Silencing the Negative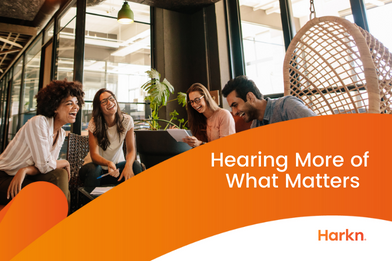 It's fair to say that there are some big problems when it comes to people in the workplace. Despite decades of effort and investment made by companies trying to improve it, engagement hasn't improved. And, while the working world has been pursuing the holy grail of an engaged workforce, a bigger problem has sprung up, with hardly anyone noticing...
Read more