Platform
Platform overview
Solutions
Roles
We've built Harkn into something that offers value to everyone, not just management.
With your personal tracker and reflections tools, plus transparency of insights, there's much more to Harkn than typical feedback or survey tools. 
Use it to improve your emotional intelligence or awareness, implement and track personal or team-based change and just to be more connected with your colleagues.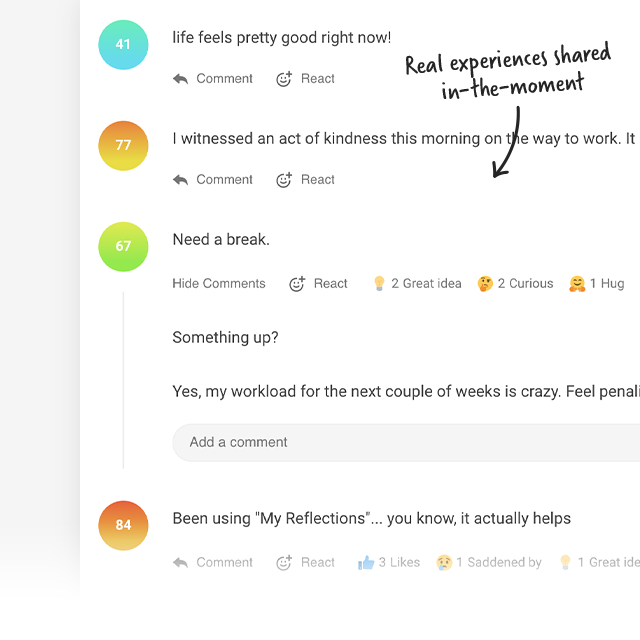 Strengthen team connection
The Wall encourages a sense of community plus when we're going through difficult times, a kind word or an offer of support from colleagues can be enough to remind us we're not alone and that we matter.
Learn more about The Wall →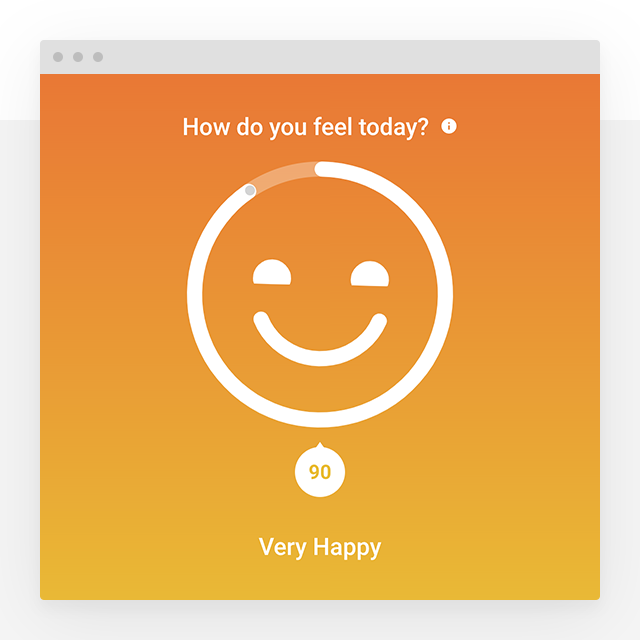 Build emotional awareness
"...After a while I realised that my ratings and comments were all negative and I didn't recognise myself... it encouraged me to think differently. Now I'm looking for the positives and finding them!"
Benefits
How Harkn can help
Employee experience
The entirety of our experience at work influences our performance, behaviour and engagement. Harkn can show you day-to-day experiences in a way no other platform can.
Learn more →
Boost culture
Harkn's intuitive dashboards provide people with an ongoing awareness of their colleagues' experiences, giving them everything they need to drive the right kind of change.
Learn more →
Join our Community Zone to experience Harkn for yourself. You'll enjoy access to the daily check-in routine, the Happiness Wall, Pulse surveys, Dashboards, My Tracker, and our journaling tool, My Reflections.
Try it now