Join us for our next webinar - How to Get Ahead and Stay Ahead of Burnout on Tuesday 7th June May at 4 pm (BST) -->
Learn more ›
Platform
Platform overview
Solutions
Roles
Good managers are expected to be able to read the room, to know how people are feeling but the truth is this is only possible when people want us to know how they're feeling - often disguising or mis-communicating their feelings intentionally or otherwise. Having reliable in-the-moment insights about your people can help you foster the right conditions to get the best from your team, with your team.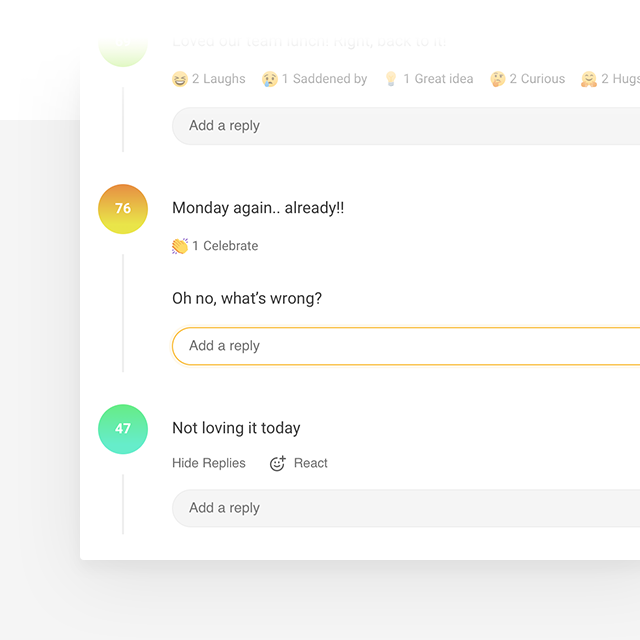 Build community and connection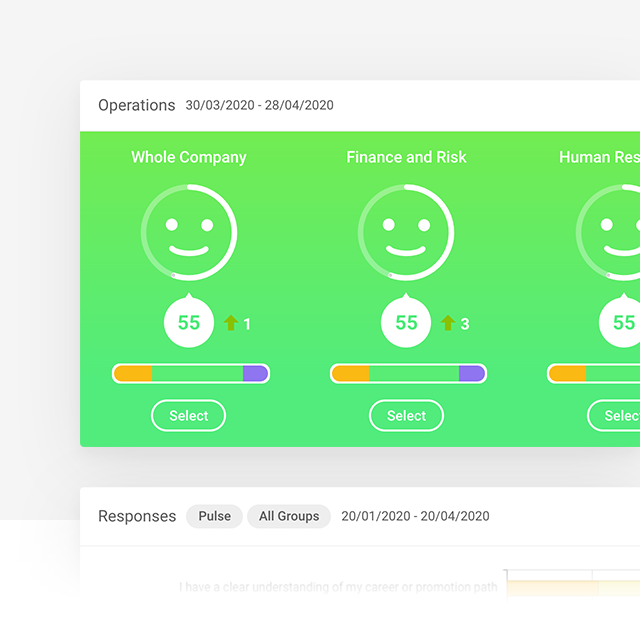 Create shared ownership and responsibility for action
Benefits
How Harkn can help
Employee engagement
You can learn a great deal about how engaged people are by the way they describe their experiences and how they contribute to making work better.
Learn more →
Employee wellbeing
If you really want to know how your people are doing, you need to ask often. Harkn supports individual and collective efforts to monitor and improve employee wellbeing.
Learn more →
Join our Community Zone to experience some of what Harkn offers for yourself. You'll enjoy access to the daily check-in routine, "The Wall", pulse surveys, dashboards, personal tracker, and our journaling tool, My Reflections.
Try it now