Join us for our next webinar - How to Get Ahead and Stay Ahead of Burnout on Tuesday 7th June May at 4 pm (BST) -->
Learn more ›
Platform
Platform overview
Solutions
Roles
Human Resources is often considered the custodian of culture and people strategy. It's getting ever more challenging to meet expectations as they increase on all sides.
Whether it's what employees (current and future) expect, the information and assurance your board require, or the way you're thought of as an employer by the community you're part of; you need richer, more meaningful insights that can help set you apart and encourage performance alongside responsibility.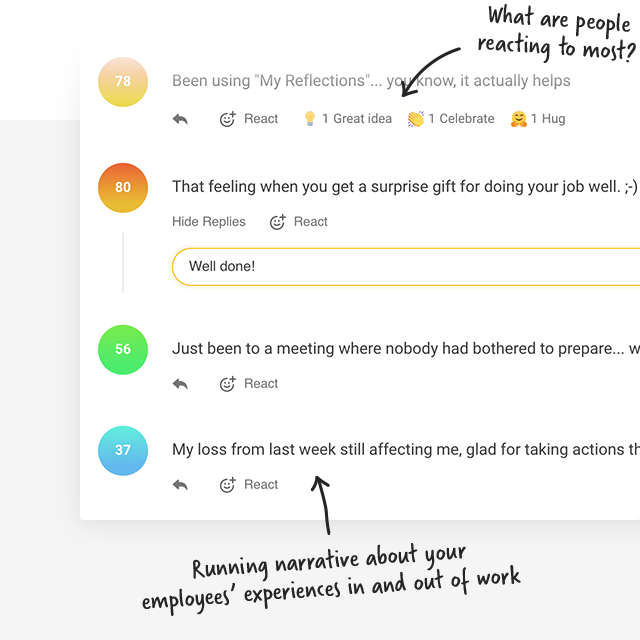 Ongoing narrative
Our interactive Wall provides an ongoing narrative of people's experiences, their highs and lows, successes and concerns. What's enabling and inhibiting their efforts at work and their engagement.
Learn more about The Wall →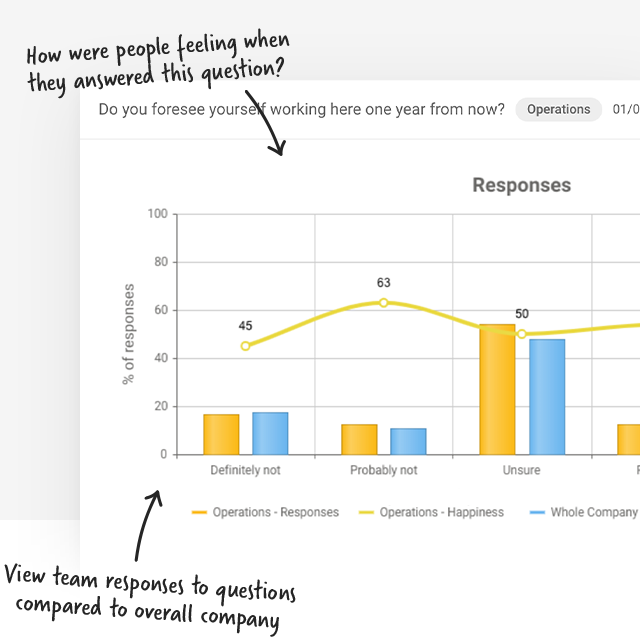 Powerful analytics tools
Compare results over time, and deep dive into our reporting tools to explore similarities and variations between populations across your business, all in real-time.
Learn more about our reporting tools →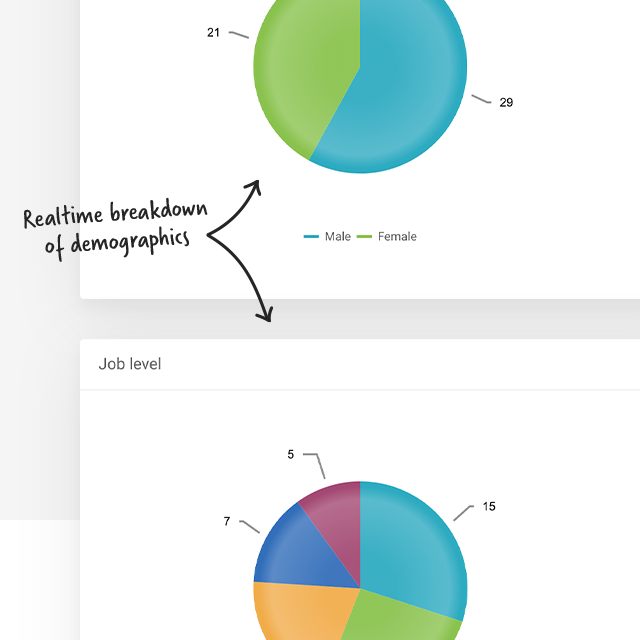 Flexible and accurate demographics
The first step to understanding diversity & inclusion in your business is having an accurate picture of diversity within your teams. Choose the filters you want to collect information about and see the current position at any time.
Learn more about our pulse survey feature →
Benefits
How Harkn can help
Employee wellbeing
If you really want to know how your people are doing, you need to ask often. Harkn supports individual and collective efforts to monitor and improve employee wellbeing.
Learn more →
Diversity & inclusion
A culture of inclusivity is important - but how do you know if your culture is inclusive or not? Do your people experience culture in a consistent way across your organisation?
Learn more →
Join our Community Zone to experience some of what Harkn offers for yourself. You'll enjoy access to the daily check-in routine, "The Wall", pulse surveys, dashboards, personal tracker, and our journaling tool, My Reflections.
Try it now