Platform
Platform overview
Solutions
Industry
Put your people at the heart of your public service strategy, building inclusive culture that brings the best out of everyone. Harkn is much more than an employee feedback tool, it's a better way to understand culture, a better way to think about people and a better way to work together.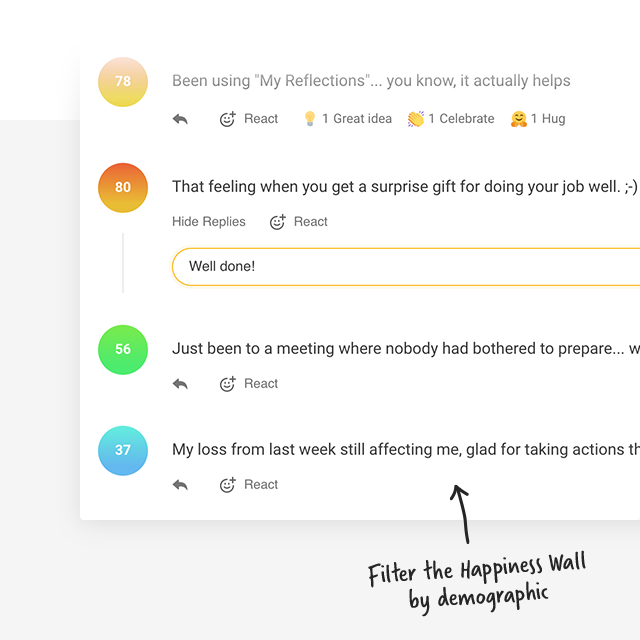 Diversity & inclusion
Harkn can help you see your culture in the way it's experienced by your people from top to bottom.
Learn more →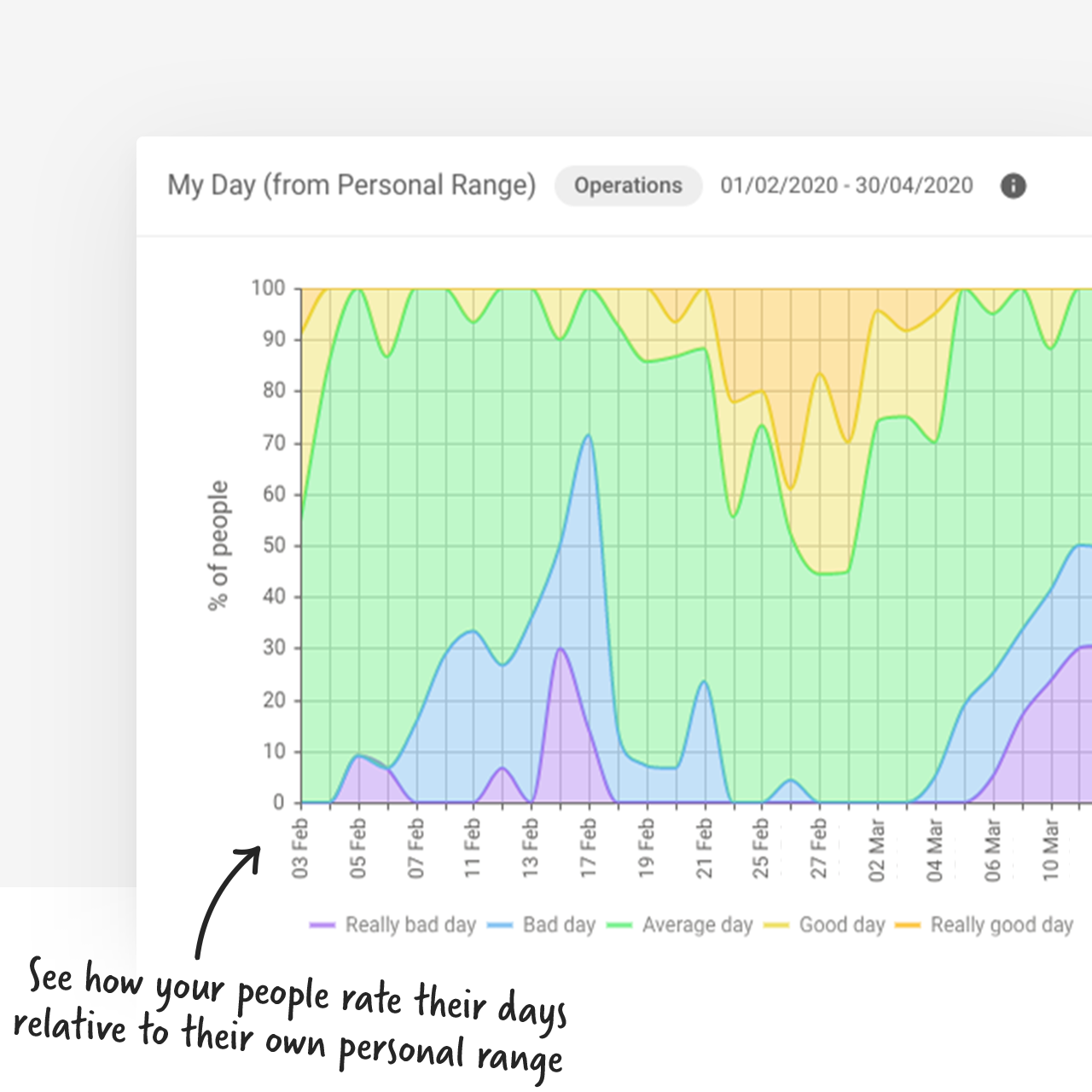 Employee experience
The entirety of our experience at work influences our performance, behaviour and engagement. Harkn can show you day-to-day experiences in a way no other platform can.
Learn more →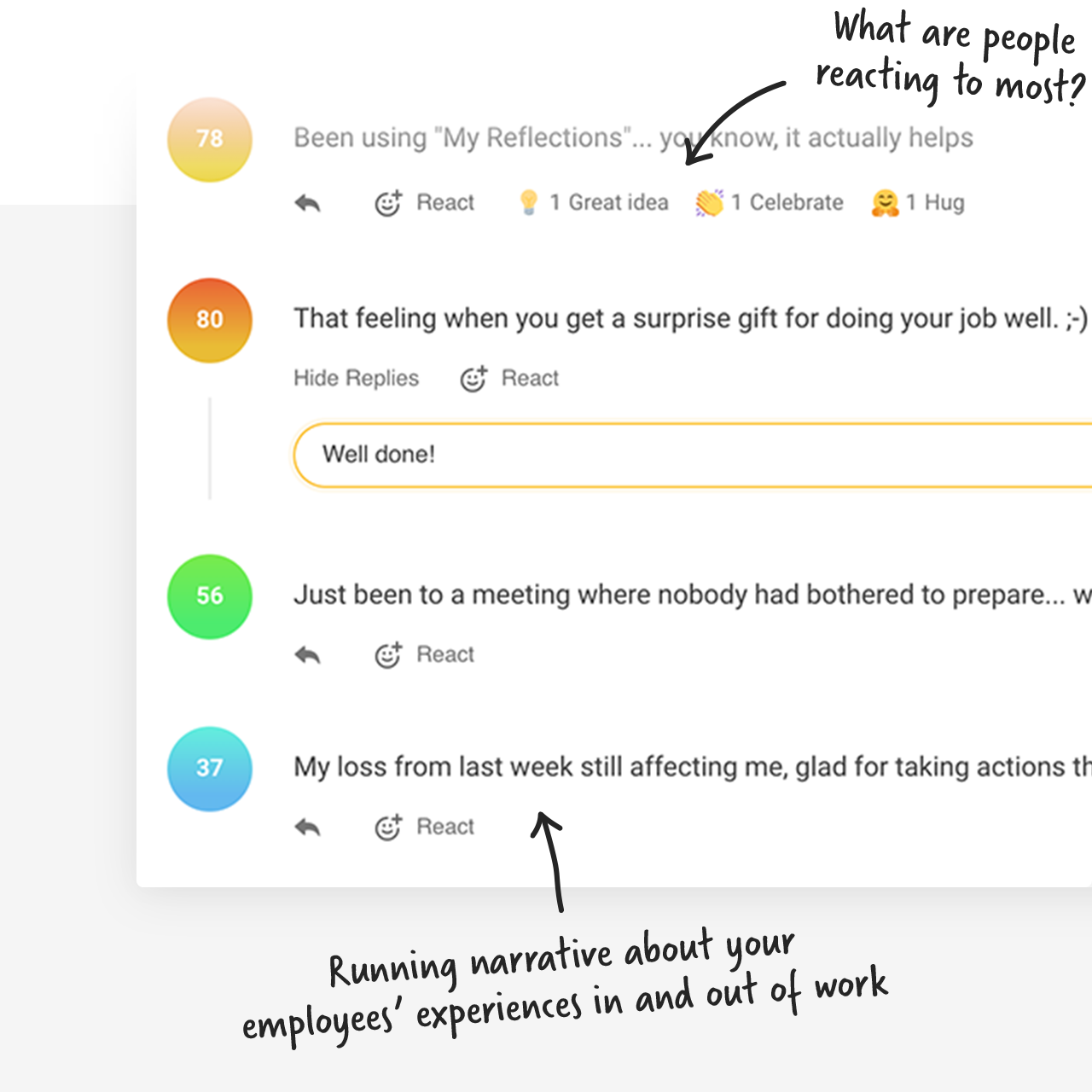 Boost culture
Empower everyone with the real-time insights they need to establish and maintain the culture you all aspire to.
Learn more →
Solutions
Designed with every user in mind
Managers
Good managers are expected to be able to read the room, to know how people are feeling but this is only possible when people want us to know how they're feeling. Having reliable in-the-moment insights about your people can help you foster the right conditions to get the best from your team, with your team.
Learn more →
Team members
With your personal tracker and reflections tools, plus transparency of insights, there's much more to Harkn than typical feedback or survey tools... use it to improve your emotional intelligence or awareness, implement and track personal or team-based change and just to be more connected with your colleagues.
Learn more →
Join our Community Zone to experience Harkn for yourself. You'll enjoy access to the daily check-in routine, the Happiness Wall, Pulse surveys, Dashboards, My Tracker, and our journaling tool, My Reflections.
Try it now