Platform
Platform overview
Solutions
Roles
In positions of such high responsibility you need high quality and reliable insights to inform your decisions. Harkn can provide the kind of insights that until now you've been missing, providing the assurance you need that your culture is what you believe it to be and heading in the direction you want.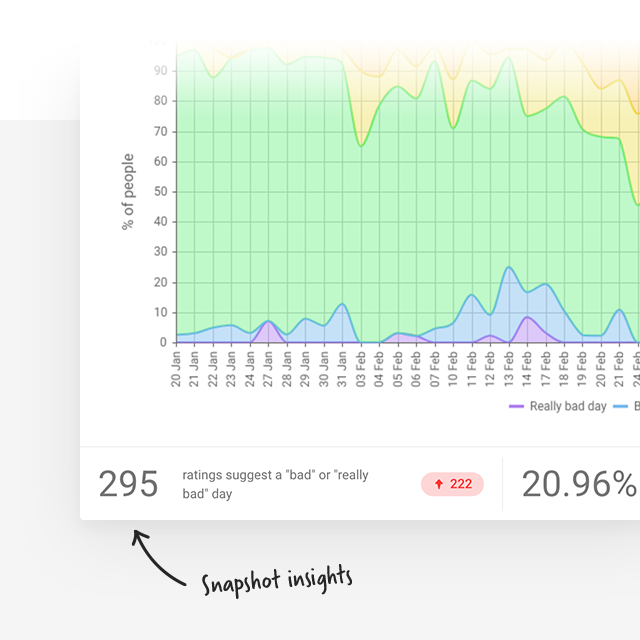 Reliable wellbeing data and insights
Harkn includes a personal range to contextualise data for individuals. See how people are rating their day relative to their own definitions of good or bad days.
Learn more →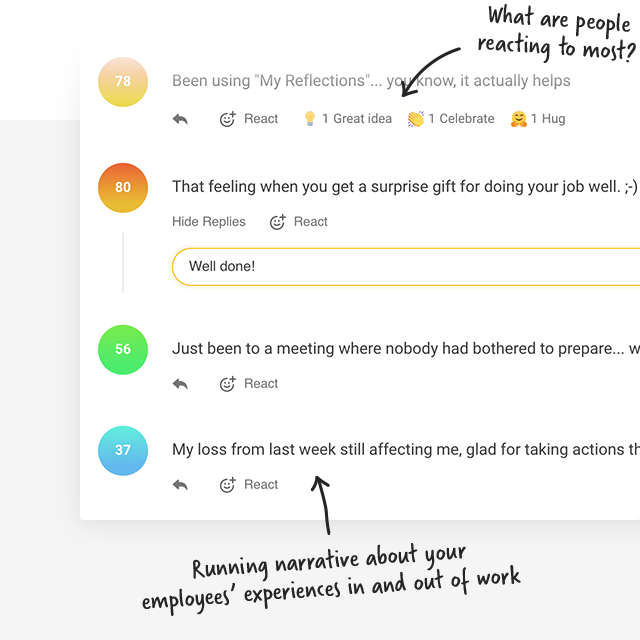 Ongoing narrative
Our interactive Wall provides an ongoing narrative of people's experiences, their highs and lows, successes and concerns. What's enabling and inhibiting their efforts at work and their engagement.
Learn more about The Wall →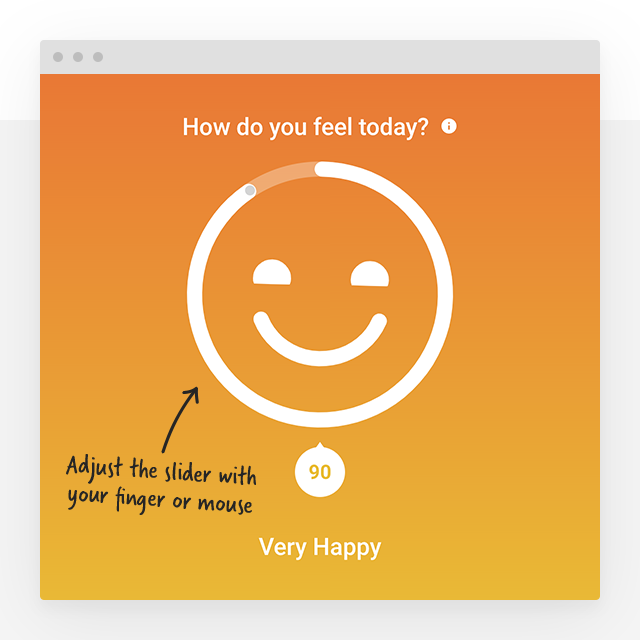 Impactful, transparent dashboards
Benefits
How Harkn can help
Employee engagement
You can learn a great deal about how engaged people are by the way they describe their experiences and how they contribute to making work better.
Learn more →
Diversity & inclusion
A culture of inclusivity is important - but how do you know if your culture is inclusive or not? Do your people experience culture in a consistent way across your organisation?
Learn more →
Join our Community Zone to experience Harkn for yourself. You'll enjoy access to the daily check-in routine, the Happiness Wall, Pulse surveys, Dashboards, My Tracker, and our journaling tool, My Reflections.
Try it now