Join us for our next webinar - How to Get Ahead and Stay Ahead of Burnout on Tuesday 7th June May at 4 pm (BST) -->
Learn more ›
Platform
Platform overview
Solutions
Feature
Rich reporting features enable you to see your culture like never before.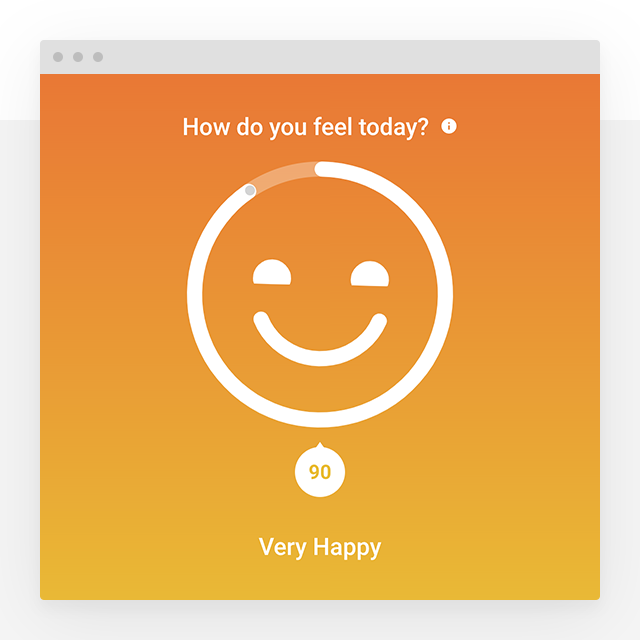 Impactful, transparent dashboards
Rich dashboards provide summarised information about happiness, latest pulse data, and The Wall.
See more features →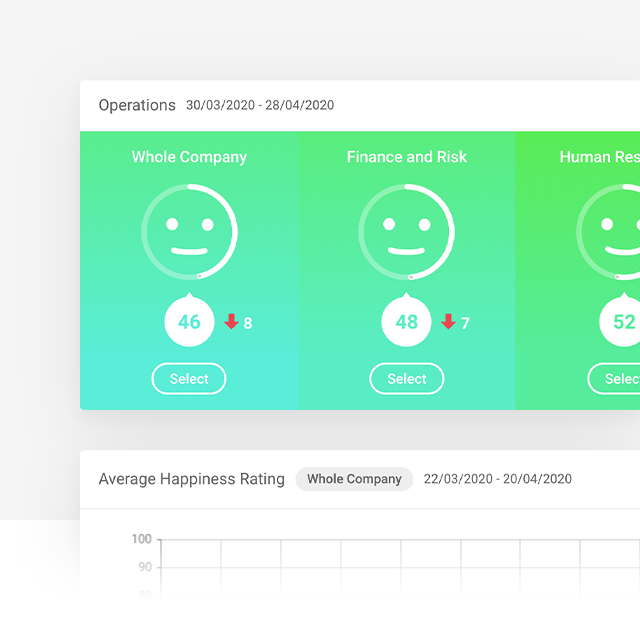 Limitless views
Select the data you want from happiness trends, participation and activity, surveys, The Wall narrative and more... limitless ways to view your data.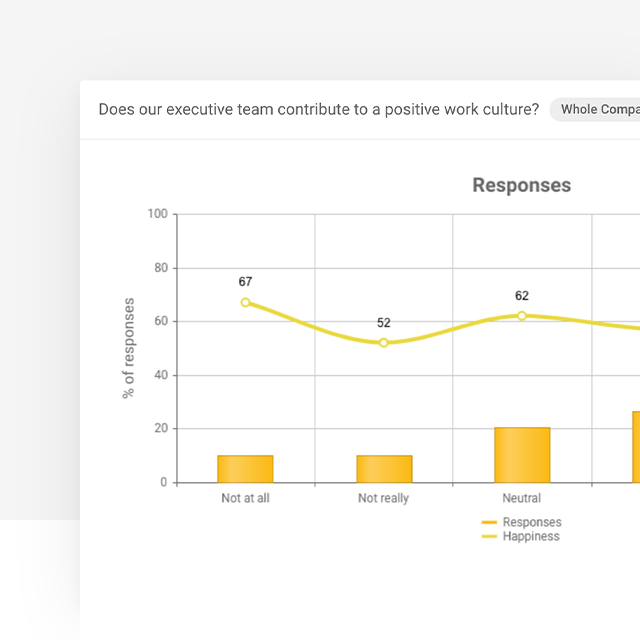 Powerful analytics tools
Compare results over time, and deep dive into our reporting tools to explore similarities and variations between populations across your business, all in real-time.
Solutions
Designed with every user in mind
Team members
With your personal tracker and reflections tools, plus transparency of insights, there's much more to Harkn than typical feedback or survey tools... use it to improve your emotional intelligence or awareness, implement and track personal or team-based change and just to be more connected with your colleagues.
Learn more →
Managers
Good managers are expected to be able to read the room, to know how people are feeling but this is only possible when people want us to know how they're feeling. Having reliable in-the-moment insights about your people can help you foster the right conditions to get the best from your team, with your team.
Learn more →
Join our Community Zone to experience some of what Harkn offers for yourself. You'll enjoy access to the daily check-in routine, "The Wall", pulse surveys, dashboards, personal tracker, and our journaling tool, My Reflections.
Try it now