Join us for our next webinar - How to Get Ahead and Stay Ahead of Burnout on Tuesday 7th June May at 4 pm (BST) -->
Learn more ›
Platform
Platform overview
Solutions
Feature
Alongside daily happiness ratings, we use high frequency, low intensity pulse style surveys to provide additional insights about people's experiences and views.
High frequency pulsing in this way means you're able to see the progress you're making, as well as the effects of key events, changes and decisions throughout the year.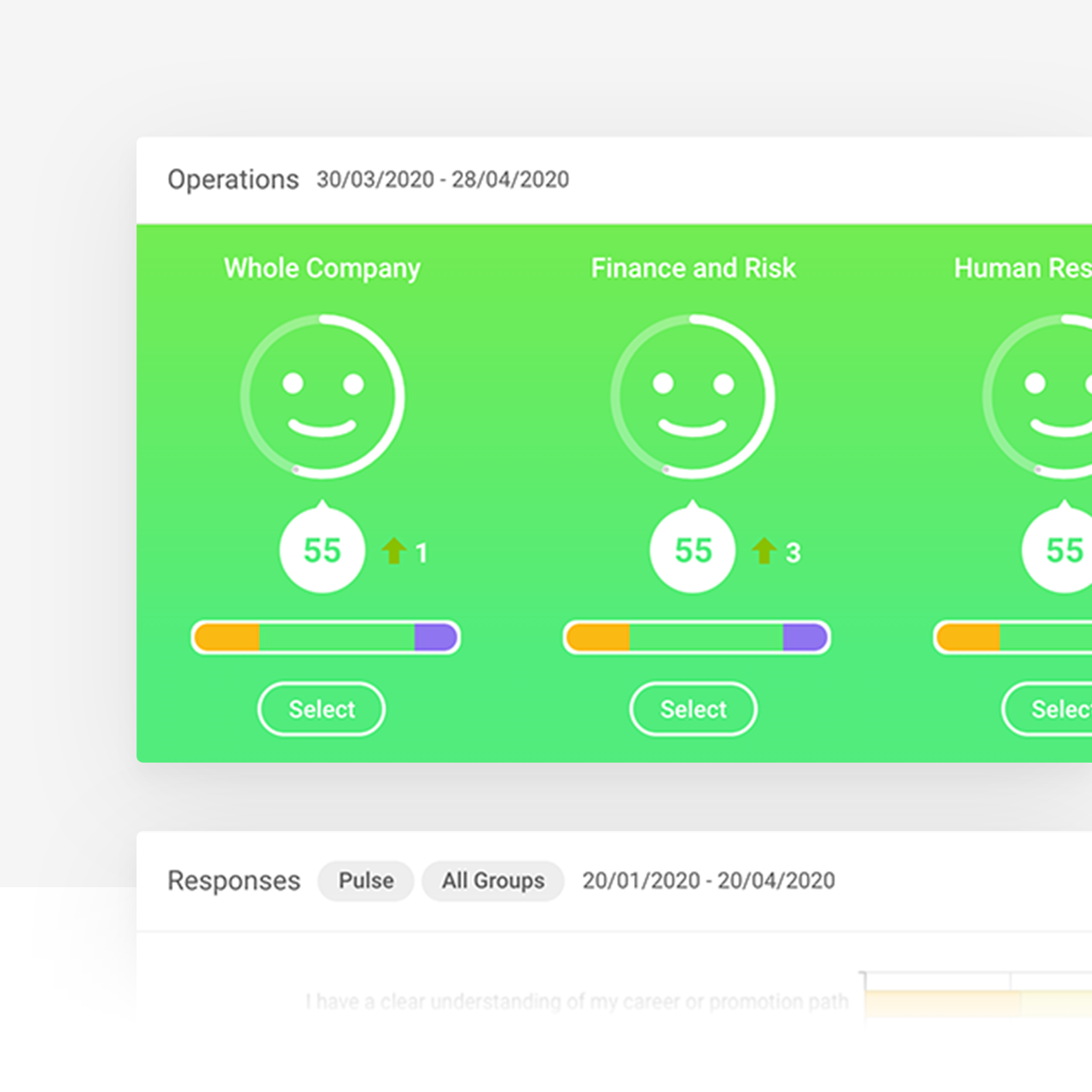 Create shared ownership and responsibility for action
Real time insights made available to everyone via our dashboards puts the information in the hands of those who can make the biggest difference - your people.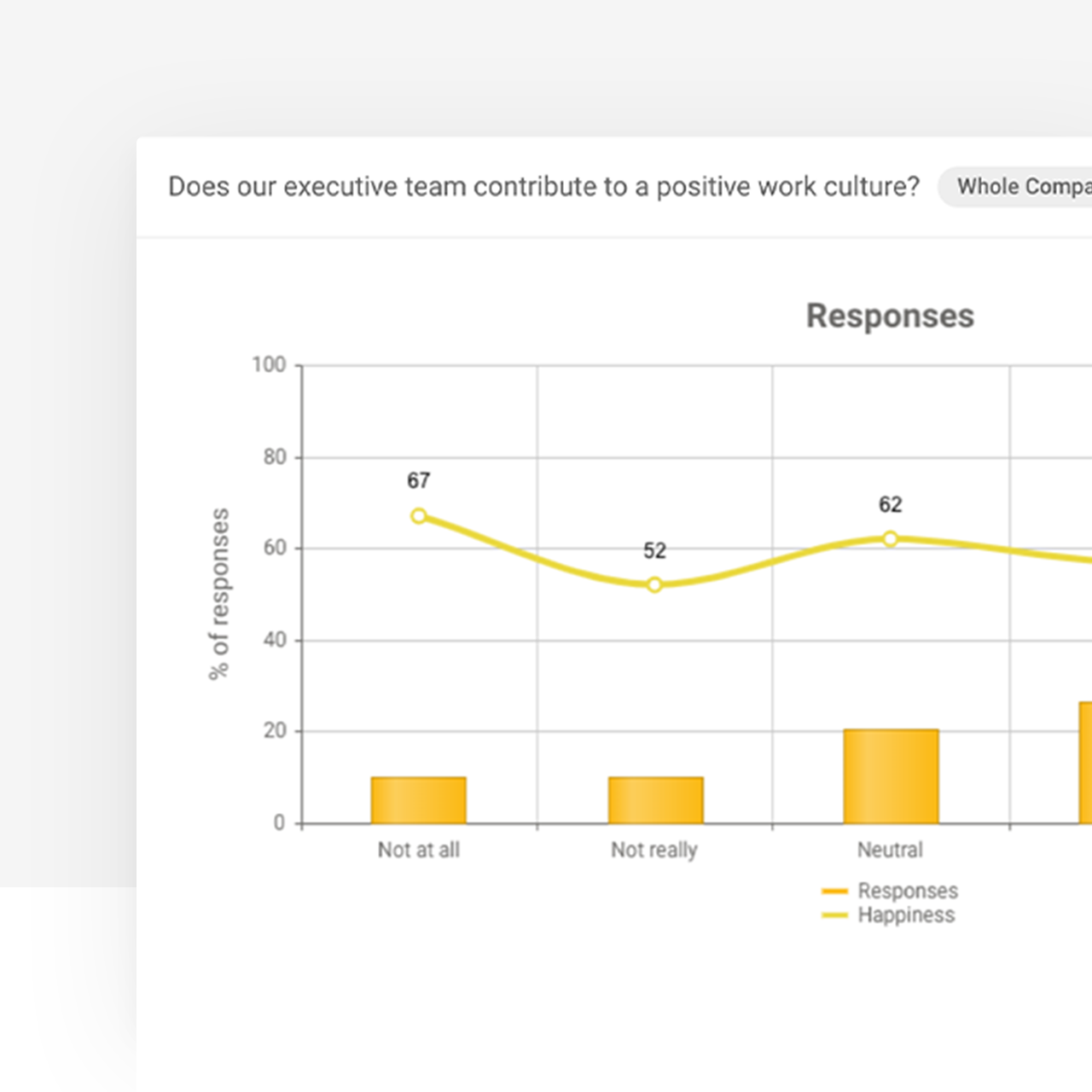 Powerful analytics tools
Compare results over time, and deep dive into our reporting tools to explore similarities and variations between populations across your business, all in real-time.
Learn more →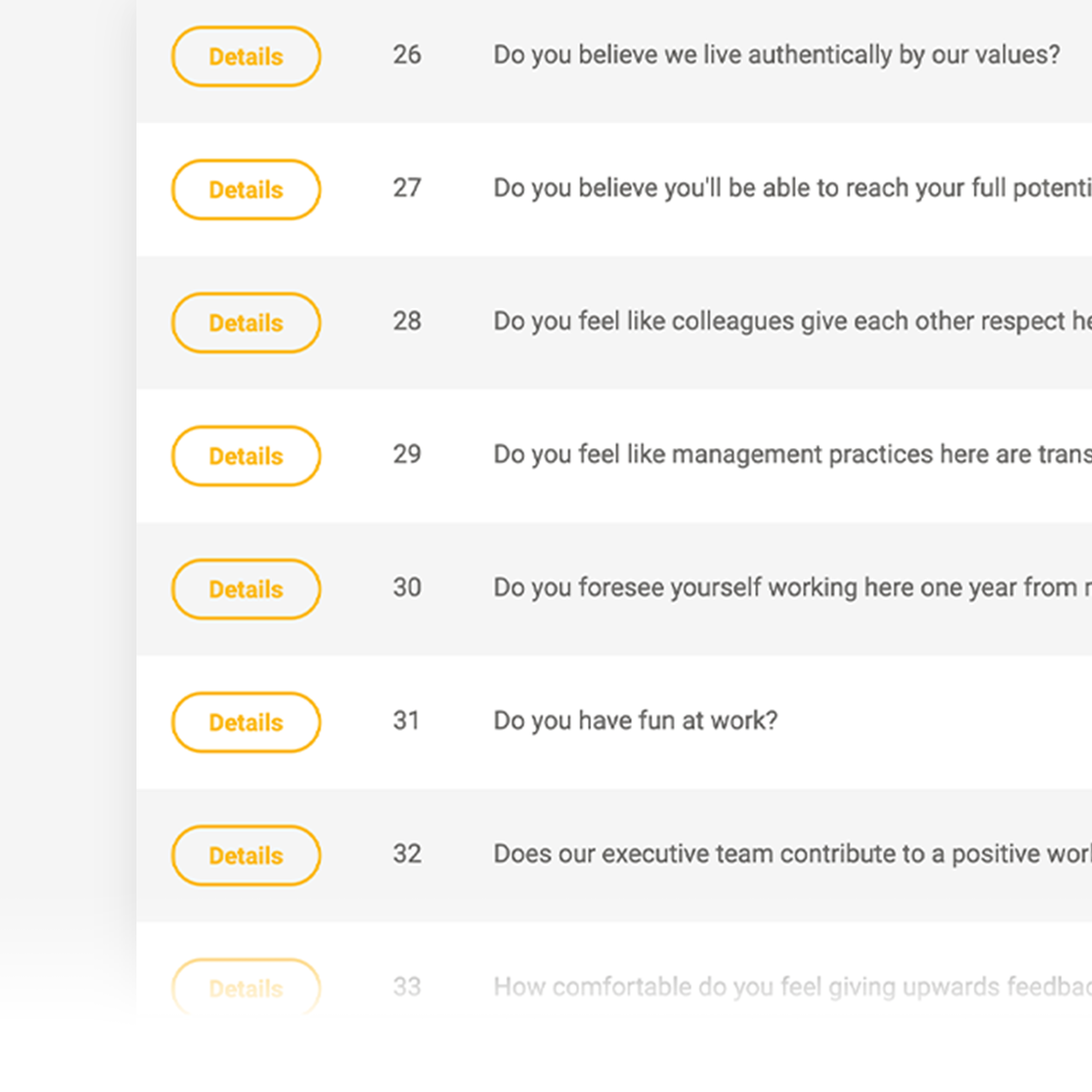 Flexible and adaptive
Choose your questions from our library or create/use your own, changing and updating what you need to know as you go.
Control the frequency and number of questions pulsed to suit your needs and organisation.
See more of our features →
Solutions
Designed with every user in mind
CEO/Leadership
In positions of such high responsibility you need high quality and reliable insights to inform your decisions. Harkn can provide the kind of insights that until now you've been missing, providing the assurance you need that your culture is what you believe it to be and heading in the direction you want.
Learn more →
HR/People teams
Whether it's what employees (current and future) expect, the information and assurance your board require, or the way you're thought of as an employer by the community you're part of; you need richer, more meaningful insights that can help set you apart and encourage performance alongside responsibility.
Learn more →
Join our Community Zone to experience some of what Harkn offers for yourself. You'll enjoy access to the daily check-in routine, "The Wall", pulse surveys, dashboards, personal tracker, and our journaling tool, My Reflections.
Try it now