Join us for our next webinar - How to Get Ahead and Stay Ahead of Burnout on Tuesday 7th June May at 4 pm (BST) -->
Learn more ›
Platform
Platform overview
Solutions
Platform
We're in the middle of a burnout epidemic, and employers need solutions that help them ensure the wellbeing of their employees, not just treatments for those who are suffering.
Harkn offers unparalleled capability when it comes to monitoring and supporting employee wellbeing. 
Book a demo
Try it now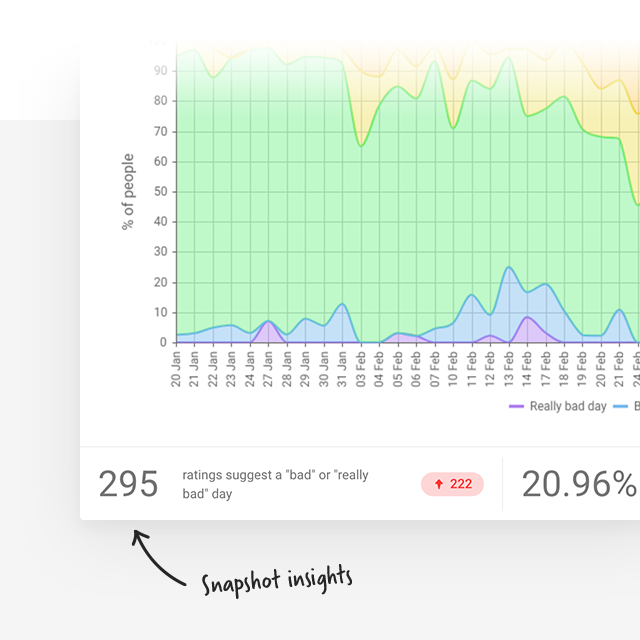 Reliable wellbeing data and insights when you need them most
Harkn offers live insights into the general wellbeing of your workforce and is able to highlight those most at risk or showing signs of decline.
Learn more about reporting →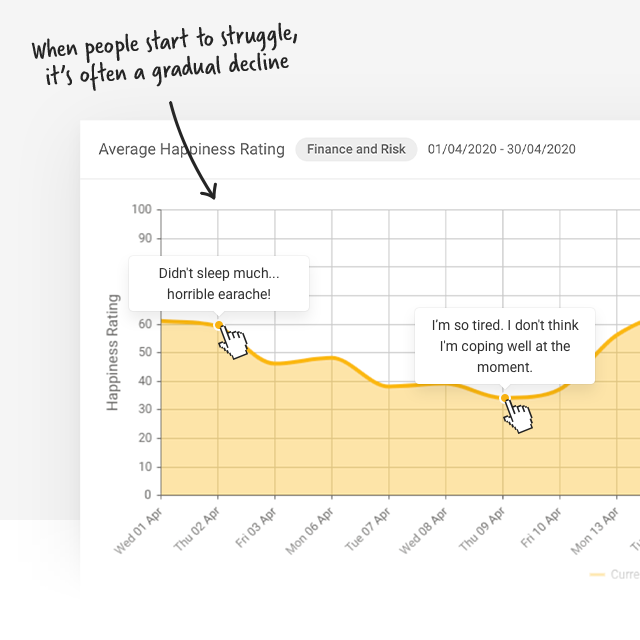 Early warning signs
Harkn monitors wellbeing across your company to help you see the signs of people becoming overwhelmed before it's too late to act. 
This means you can target your interventions to where they're needed most and make them preventative rather than about managing crises.
Learn more about daily check-ins →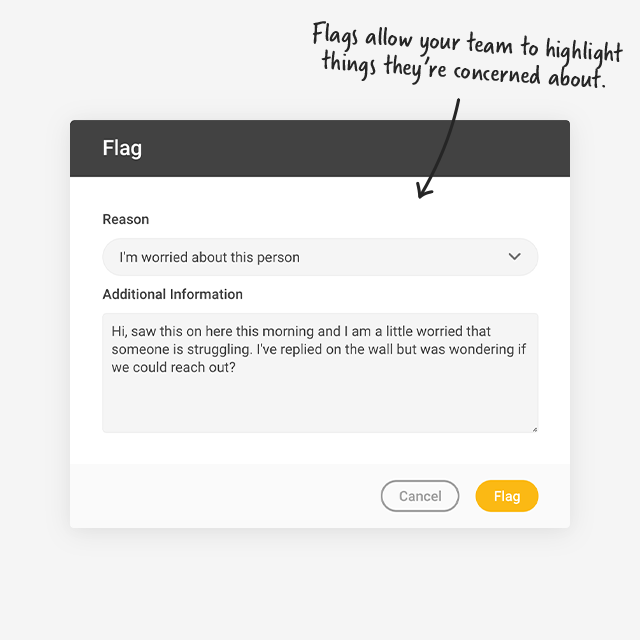 Turn your whole business into a wellbeing sentinel
The Wall encourages a sense of community, keeping an eye out for each other and flagging comments that cause concern without ever know who's behind them. From here your wellbeing agents and specialists can reach out and start a conversation, again without ever compromising the privacy and dignity of the subject.
Plus, interactive features on The Wall help - when we're going through difficult times a kind word or an offer of support from colleagues can be enough to remind us we're not alone and that we matter.
Learn more about The Wall →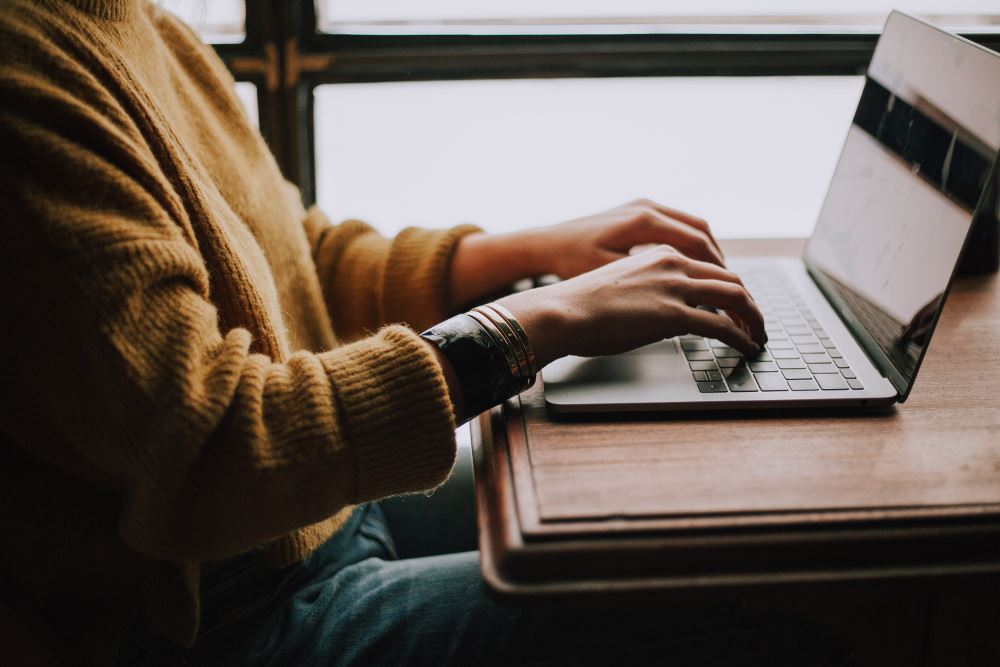 Customer stories
"I like participating in a company-led initiative that's intention is to capture aspects of our well-being."
Harkn user
Benefits
More ways to use Harkn
Diversity & inclusion
A culture of inclusivity is important - but how do you know if your culture is inclusive or not? Do your people experience culture in a consistent way across your organisation?
Learn more →
Employee engagement
You can learn a great deal about how engaged people are by the way they describe their experiences and how they contribute to making work better.
Learn more →
Features
Some of the features that come as standard with Harkn...
Our interactive Wall provides an ongoing narrative of people's experiences, their highs and lows, successes and concerns
Set permissions to an individual level determing exactly which information is visible to different people in your business. Use transparency responsibly.
Add your company logo to make Harkn feel a little more like your company.
Keep track of your own comments and ratings. Edit comments, move them from public to private, see your high points and low points and how your experience compares.
Decide when you send the daily nudge to your people. Mix it up or run it at the same time every day. Time it to fit in with key events or meeting with your team.
An ever evolving library of resources shares ideas and thought leadership on happiness at work and culture, along with specific guides for using Harkn in your business.
An entirely private journaling tool for anyone using reflective practise. An editable file for tracking experiences that matter along with your rating on that day.
Mirror your organisational structure with our easily configurable team structure that shows your business as you design it.
Choose the demographic filters for your population to maximise your understanding of the factors influencing wellbeing, happiness and experience in your company.
Join our Community Zone to experience some of what Harkn offers for yourself. You'll enjoy access to the daily check-in routine, "The Wall", pulse surveys, dashboards, personal tracker, and our journaling tool, My Reflections.
Try it now