Updates for January 2020 and beyond...
The back end of 2019 has been a particularly busy period for us as we've been working on what is the largest set of enhancements in Harkn since we released v2.0 midway through 2017...
What we planned to release in December we have held back to incorporate the redesign work we were running concurrently - deciding that new features would have greatest impact if their launch was to coincide with a refresh to the look and feel.
What follows are some of the highlights that we're planning to release as "live" on 24th January

We've redesigned the Dashboard with both Pulse data and The Wall now sitting alongside the Happiness data showing summary insights in a much quicker and easier fashion
What we're able to show will also change... with the introduction of the Personal Range (offering a reliable and meaningful mechanism for interpreting individual ratings) being just one of the new charts available
Both Pulse data and The Wall have been given dramatic overhauls with the latter now much easier to use and a new set of reactions set to be launched too... while the former will offer snapshot views of sentiment in an easily digestible form
At the stats level, there will be new filtering options, the ability to compare populations or time frames, and new ways to view data
and much more besides...
What follows in February will be updates to notifications and flagging procedures utilising behavioural and data patterns to highlight concerns, anomalous behaviours as part of our ongoing safeguarding efforts. 
Changes for 2020 vary in size and significance but they'll all add to the effectiveness of Harkn and the experiences of those using it...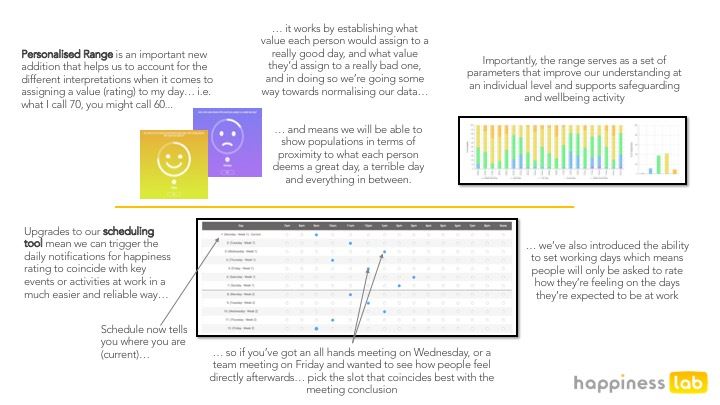 There's a new design, new layout and new dashboard tabs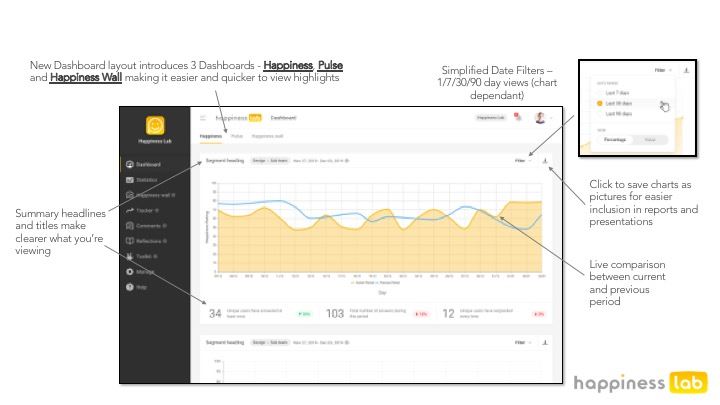 ...and some simple changes that make it look and feel just a little bit better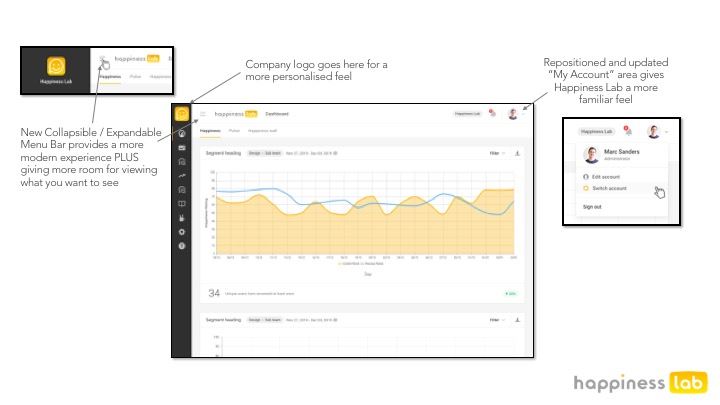 The Wall gets a major refresh...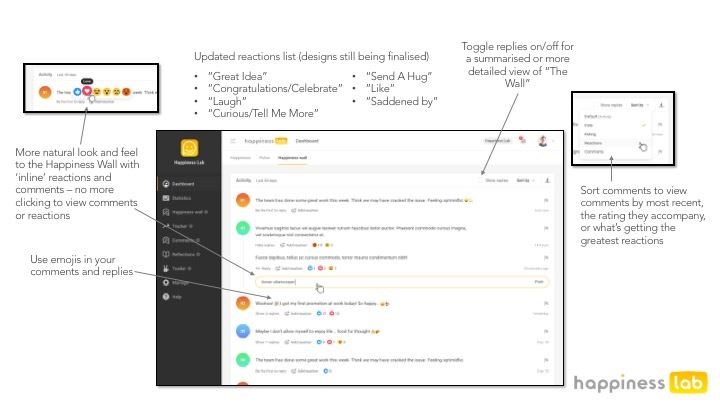 Happiness Dashboard updates introduce new summary data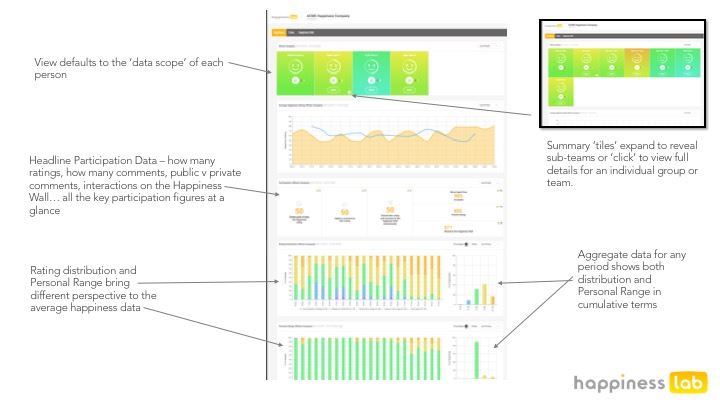 New Pulse Dashboard makes it easier to see what matters most