Happiness dashboard default
Firstly, there are a few minor changes to the way the happiness dashboard will load.
We've updated the default position related to the summary tiles at the top of the page (the ones that show the smiley faces). Until now they've defaulted to 30 days, but from today they'll load on the latest view - either yesterday or today.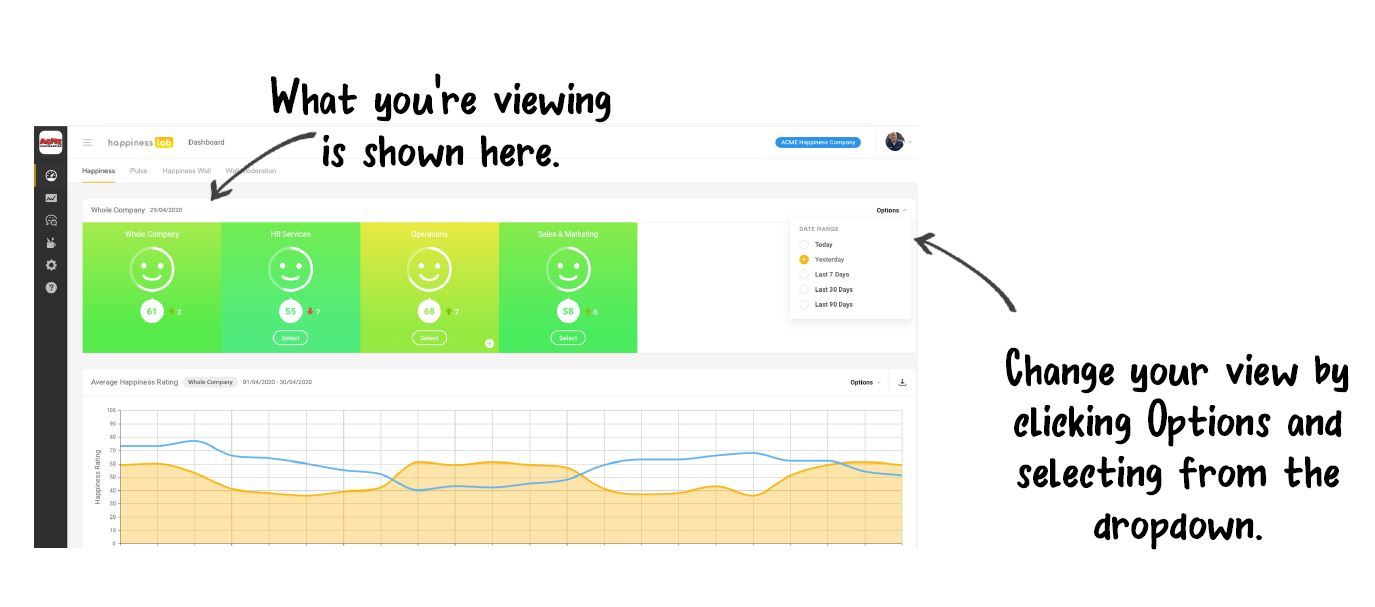 From a practical perspective, this will make it much clearer for everyone to see what's really going on in the moment.
Rating requests go out at different times of day so we've kept it quite simple by ensuring that the default position is yesterday until midday, and after midday will update to today.
This should give any team up-to-date daily information about how its members are feeling... if you run morning huddles or stand-ups, then yesterday's data is most helpful anyway. If you have the equivalent later in the day, today will be the appropriate view.
My Tracker additional insights
The second update (and to our minds a much more exciting one) relates to My Tracker.
My Tracker has always provided a consolidated view of your ratings and comments, alongside aggregate averages of your team and whole company... but this latest update takes that further with the addition of your personal rating distribution.
Just like on the Dashboard and Reporting sections of the platform, we've added a chart to show your rating spread set in the context of your personal range - your good day and bad day ratings set when you activated your profile.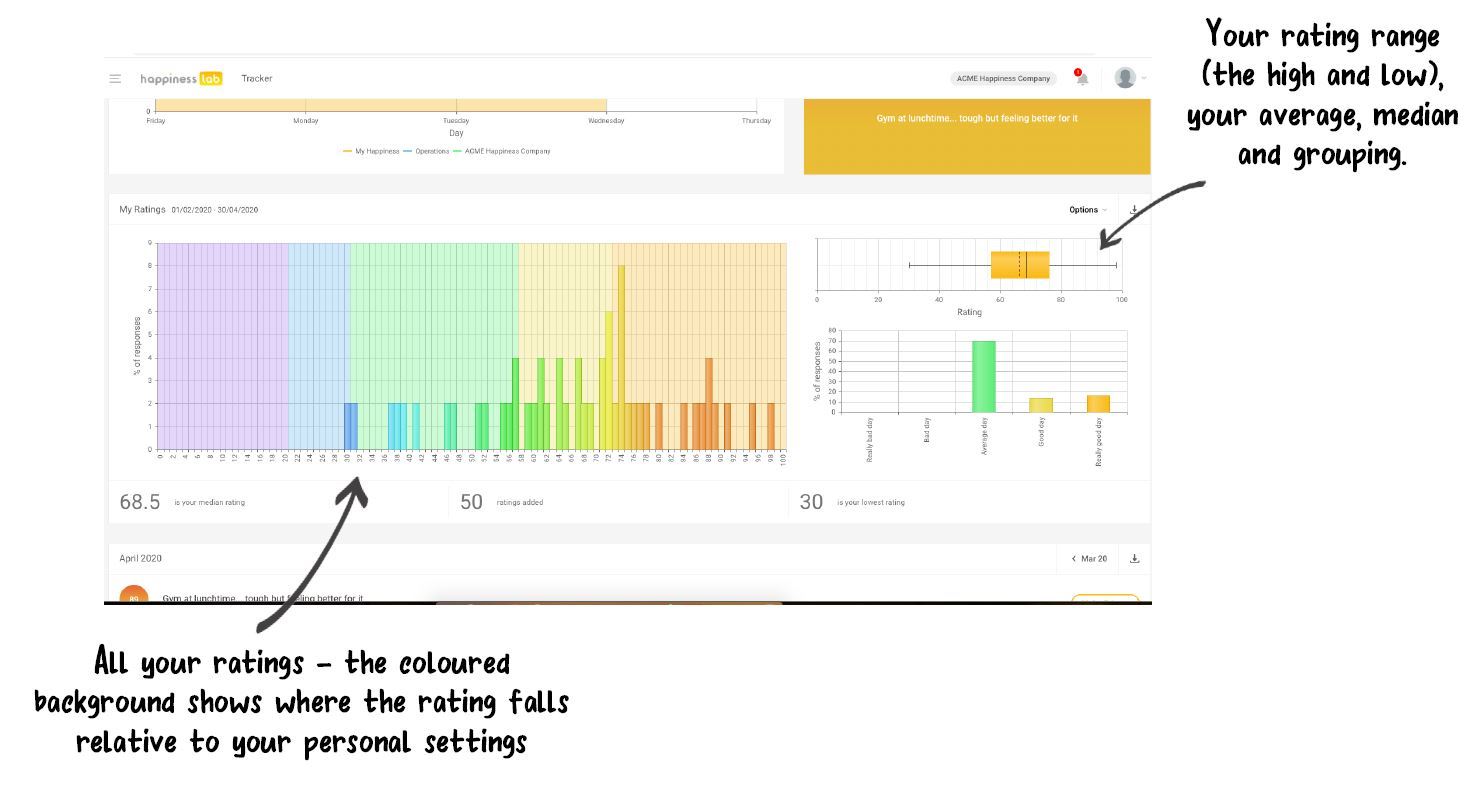 We hope that adding this feature will support further understanding of emotional wellbeing, our personal 'defaults' and tendencies, and importantly encourage even greater awareness of our experiences and how they influence us.