We are thrilled to announce we have teamed up with Jeremy Mahot, a former amateur jump jockey and current Head Lad at Noel Williams Racing, to sponsor him during his cycling tour in Italy and France this year, and looking forward to sharing his adventures throughout his tours.
In the meantime, take a moment to find out a little more about Jeremy and his reason 'why'. 
Meet Jeremy:
Born in the Loire Valley, France, Jeremy moved to Ireland in 1998 to start his career in the racing industry.
Since retiring from racing he has worked as a head lad for Noel Williams Racing and dedicated his time to improving his mental health through sport.
After the tragic loss of his friend, Liam Treadwell, Jeremy decided he wanted to do more to raise awareness of the link between concussion and depression and to help more men to talk, and importantly to listen to each other.
Introduced to mountain biking by a friend in March 2020, Jeremy quickly rediscovered his passion for racing and pushing his body to the limits. Over the next few months, Jeremy went from total amateur to training for the 2021 Bike Transalp, a seven-day stage race with participants from all over the world.
One of the elements of mountain biking that Jeremy loves is the way it helps people to work through tough times and organically encourages communication.
Jeremy says "Mountain biking is so great for mindfulness. Unlike road cycling where you have long periods to think, with mountain biking you have to focus on what you are doing, or you end up in a bush or wrapped around a tree!"
"But, there is the community side to it too. When you go with a group of mates to places like Bike Park Wales, you do the downhills and then sit and chat and eat. This organically encourages talking and listening. I've certainly found I open up more when I am sitting with a group of guys I ride with"
Jeremy is now taking his passion and turning it into a career by studying to be a Level 4 Personal Trainer. He dedicates all of his free time to fitness and pushing his boundaries.
He intends to return to Bike Transalp in 2023 but this year he will head to Italy for the Appeninica MTB race. A seven-day-stage race through the Apennine mountains. He will also head home to France to compete in the French Championships.
"Personal growth is so important to me. It's essential to take care of your mental health, as well as your physical. I want to be able to help people, through fitness, to find a happier and healthier way of living. To help them to talk, and to listen. I firmly believe that sport and fitness is a vital tool to living a happier life"
The story of Liam Treadwell and Jeremy's 'why' can be viewed via his YouTube channel below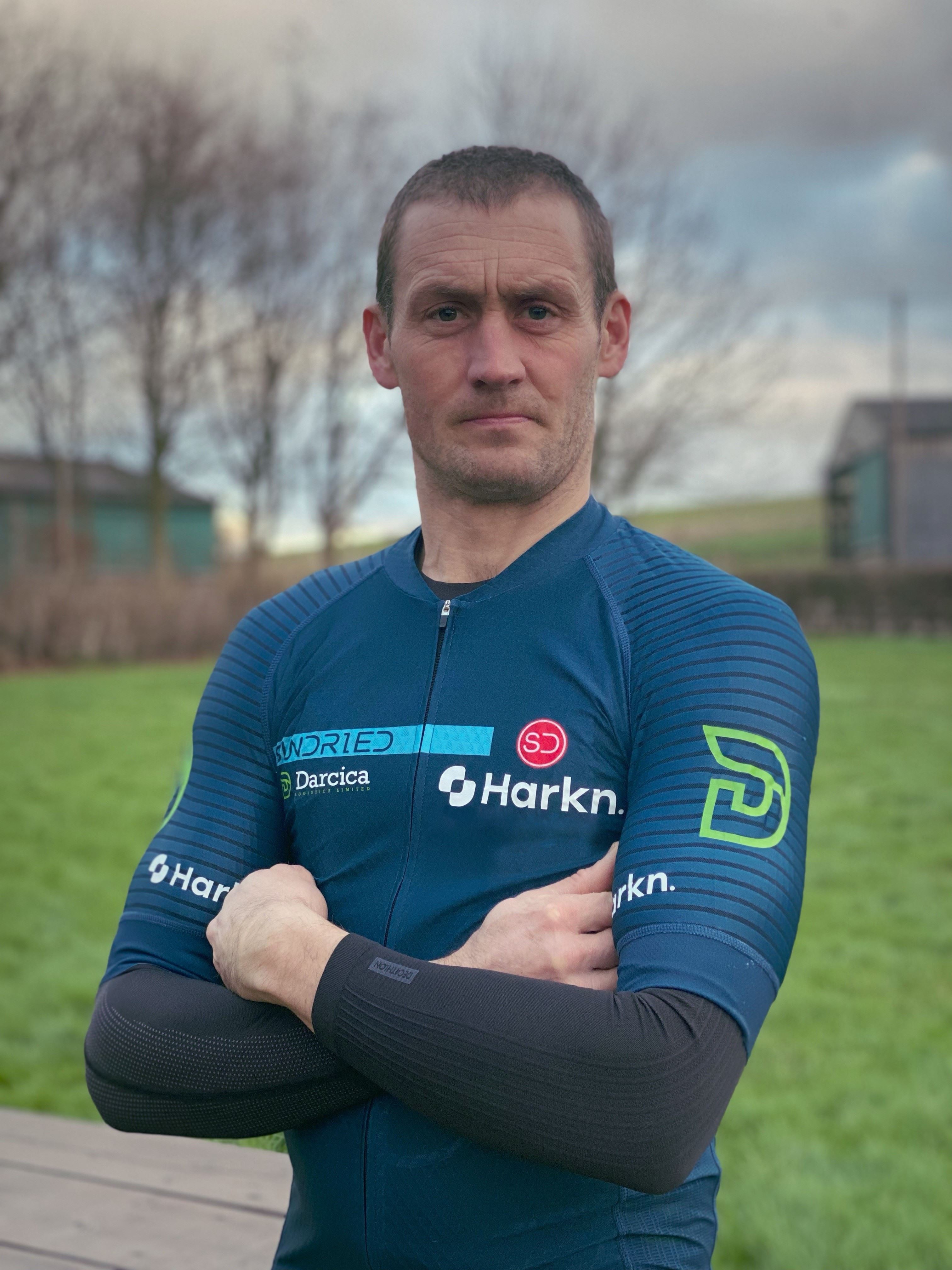 Harkn sponsorship with Jeremy Mahot.